Boulevard 88
A Partnership Built On Excellence
Granmil Holding Pte Ltd is a consortium made up of City Development Ltd, Hong Leong Holdings and LEA Investments Ltd. With this much expertise and quality in the consortium, Boulevard 88 will indeed be a very special development with world class quality.
---
City Developments Limited (CDL) is a leading global real estate operating company with a network spanning 100 locations in 28 countries and regions. Listed on the Singapore Exchange, the Group is one of the largest companies by market capitalisation. Its income-stable and geographically-diverse portfolio comprises residences, offices, hotels, serviced apartments, integrated developments and shopping malls.
With a proven track record of over 50 years in real estate development, investment and management, CDL has developed over 40,000 homes and owns over 18 million square feet of lettable floor area globally. Its diversified land bank offers a solid development pipeline in Singapore as well as its key overseas markets of China, UK, Japan and Australia.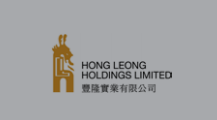 The Hong Leong Group's major push into the property business began in the late 1960s when it consolidated most of its property interests and investments in Hong Leong Holdings Limited. The Group bought a majority stake in City Developments Limited and transformed it from a loss-making company into a profitable property giant and bellwether stock on the Singapore Stock Exchange.
It is a major commercial landlord and landowner in Singapore's competitive real estate market, the Group collectively owns over 8 million square feet of lettable office, industrial, retail and residential space. It is also the largest residential developer in Singapore with nearly one in every five private homes sold in 2013 built by the Hong Leong Group.
LEA Investments Limited is a UK outfit that specialises in building business spaces for their clients according to their specifications and requirements. The company provides top class occupational spaces for tenants built exactly to their demands. The company has a track record of working as both developer and investor in its projects, ensuring commitment and loyalty towards customers.
This is why the company enjoys a trusted and reputable name in the industry. In all the projects that the company has taken on, it has acted as owner, developer and investor, to ensure that the work meets the exact requirements of the customer, and they get what they pay for.